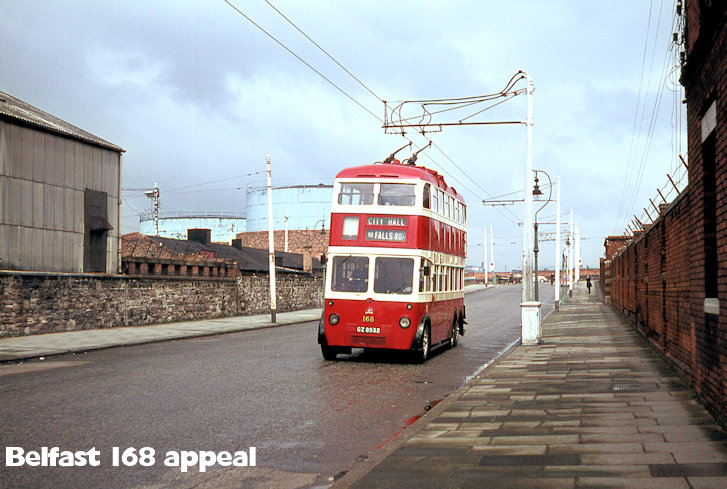 This Harkness-bodied Guy BTX with GEC electrical equipment, built in 1949, was one of a batch of 70 delivered between 1948 and 1950 for extensions in North Belfast. The vehicle was loaned to the National Trolleybus Association in 1968 and later donated by the Corporation who had spent a considerable sum turning 168 into "ex works" condition. Safely stored for nearly fifty years, the time has come to undo the ravages of time and return 168 to working museum service. Work has started, with many electrical parts renovated, but needs further funding to complete body rebuilding. 168's owners, the NTA, are now launching an appeal and need your help.
If you'd like to make a one-off donation to help restore 168 please click -
If you'd like more information, to discuss this project or set up a standing order, get in touch with Dave Lawrence, Membership Secretary.
There's more about Belfast 168 here.